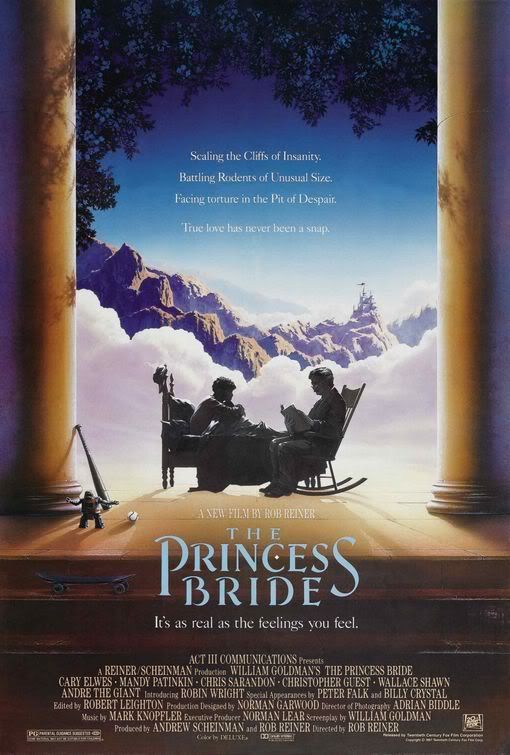 I've been trying to write this one for years. YEARS, I tell you. I just love it so much, and have seen it so many times, and know so many lines...it's like trying to describe every mole and freckle on your own body to someone. A daunting task. Then today, in the shower, inspiration. Simple. To the point. Not my usual formula, but for this movie, I had to scrap convention. God, I love this movie.
~~~
[it is the 80s]
Peter Falk:
I brought you a book.
Fred Savage:
Is this a kissing book?
[meanwhile, in THE BOOK]
Buttercup:
Fetch me that pitcher.
Westley:
As you wish.
Vizzini:
Inconceivable!
Fezzik:
Anybody want a peanut?
Inigo:
Hello. My name is Inigo Montoya. You killed my father. Prepare to die.
[they RIDE AWAY on WHITE HORSES, after KISSING]