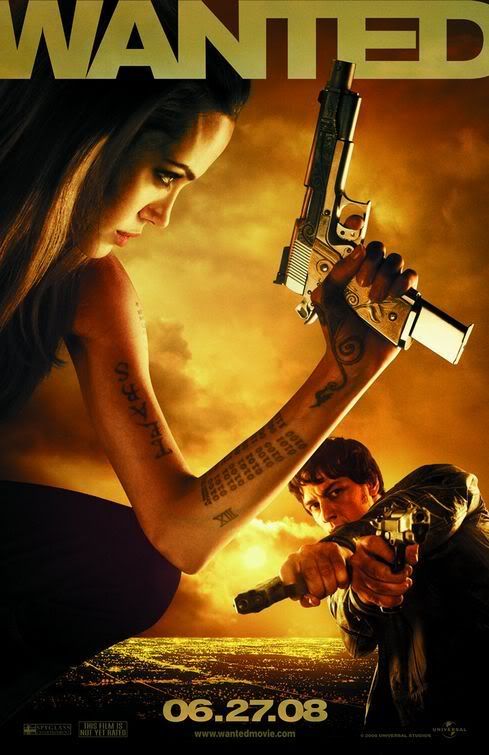 [it is a BORING OFFICE]
James McAvoy:
I wish something would happen in my boring, boring life. I mean, I am the most unorthodoxically hot short man since...well, kind of ever, but I'm just an office drone.
Angelina Jolie:
HELLO. YOU HAVE POWERS. I HAVE TATTOOS. COME WITH ME.
[he DOES, because HELLO it's Angelina Jolie and I'm pretty sure EVERYONE would have sex with her]
Morgan Freeman:
I am wise, and old, and also an assassin. Here is some information about your father, who worked with us. He could curve bullets, and so can you, and now you have to work for us.
James McAvoy:
The opportunities for hilarity based on my nebbishness are endless!
[he does something DORKY, but then he gets BETTER at ASSASSINING]
Angelina Jolie:
YOU HAVE IMPRESSED ME. NOW WE WILL HAVE SEX.
[they DO and it is HOT but WEIRD]
Morgan Freeman:
Here is the assignment OF YOUR LIFE.
[a bunch of COOL SHIT happens with CARS and TRAINS and GUNS and BOOBS and FIRE and EXPLOSIONS and AWESOMENESS]
James McAvoy:
Awesome.