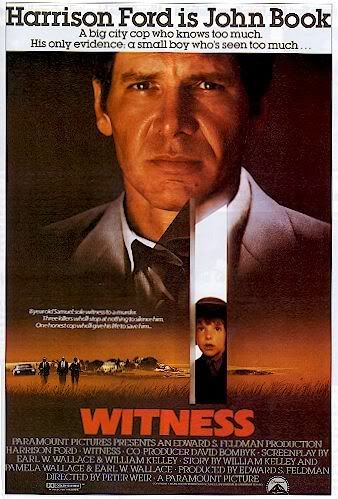 This is how this one happened, via gmailchat:
Laura
: my office is a very poor man's devil wears prada
me
: could be worse
could be a poor man's...
uh
pan's labyrinth
Laura
: lol
or a poor man's norma rae or something
clothes-wise
a poor man's witness
oooh, witness would be a good ultra-condensed
me
: YES
amish = fodder for comedy
Laura
: always
and unexpected viggo is always good
me
: oh yeeeaaahhhh
Laura
: aw yeah
viggo
in plain dress
me
: lol
hot/inoffensive
to the lord
Laura
: lol
nice combo
~~~~~~~~~~~~~~~~~~~~~~
[it is PENNSYLVANIA, in the EIGHTIES]
Amish Woman:
Let's go visit some relatives on a train, little son! It is strange to be away from Amish country, but we shall return soon.
Little Amish Boy:
[STARES in a CREEPY yet CUTE manner]
Amish Woman:
To the water closet with thee, little man!
[the little boy GOES to the BATHROOM and WITNESSES Danny Glover COMMITTING murder]
Harrison Ford:
I'll be handling your case, as I am a hard-boiled detective who doesn't play by the rules.
[he TAKES the Amish people to the POLICE STATION where the CREEPY little boy POINTS out a PICTURE of Danny Glover, who HAPPENS to be a COP]
Harrison Ford:
Promiscuous sister, put up these Amish strangers in your house while I bust this case wide open.
Patti Lupone:
I hate my brother. And these Amish weirdoes.
[he GOES to his BOSS'S house to TELL him about the POLICE CONSPIRACY, and then gets WOUNDED by Danny Glover in a PARKING GARAGE, since they are all IN on IT]
Harrison Ford:
Come on Amish people, I'll drive you home. You're not safe here.
Amish Woman:
You don't look so good, man.
[Harrison Ford TRIES to LEAVE, but FAINTS at the WHEEL and DRIVES into a BIRDHOUSE]
Crusty Old Amish Man:
We shall nurse this English back to health. However, I shall remain distrustful of him and his gun-toting ways.
[Harrison Ford RECOVERS and starts LIVING the Amish LIFESTYLE, wearing PLAIN clothes and RAISING a BARN with the OTHER Amish, such as VIGGO MORTENSEN]
Crusty Old Amish Man:
Let's drive our buggies into town.
Ignorant Locals:
Hey, it's those stupid Amish! Let's fuck with them.
[Harrison Ford BEATS them down, INDICATING the vast DIFFERENCE between the PEACE-LOVING Amish and VIOLENCE-LOVING movie audiences]
Harrison Ford:
Okay, time to get out of Amish country. Better fix my car and escape.
Amish Woman:
Wait, I might love you!!!
[they DANCE in a BARN to an OLDIES song, and it is really CUTE, and then she SHOWS him her BOOBS]
Crusty Old Amish Man:
You must not be swayed by the English ways!
[they are TORN between TWO WORLDS]
Harrison Ford's Corrupt Police Boss:
Oh yeah, remember this whole "witness" thing that gives the movie its name? I'm here to kill that witness kid.
[Harrison Ford ELUDES the GUN-TOTING cop by USING Amish people as a HUMAN SHIELD in a DRAMATIC climax]
Harrison Ford:
I have learned so much about love and respect for the simple Amish ways. Time to get the hell out of this crazy place.
[he DRIVES off INTO the SUNSET, managing NOT to FAINT and CRASH this time]